Getting to Know Hair Extension Specialist Joseph Mourad
With an assortment of celebrity clients under his belt, including Mel B of the Spice Girls and X Factor Judge fame, Joseph Mourad has become one of the most prominent luxury hair stylists in the Sydney area and even has his own unique product – the Dryer Curler Straightener.
Joseph Mourad Sydney hair extensions expert on "surviving cancer"
His hair extensions have been recognised as some of the finest in the country; with people flocking from far and wide to have their hair treated.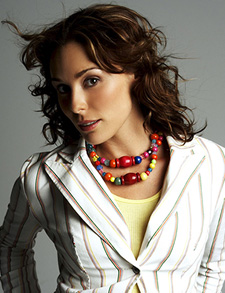 One step ahead with hair extensions
One of Joseph's most unique traits is his determination when it comes to sourcing the latest hair care techniques and trends from around the world. By searching high and low, the stylist has been able to obtain an incredible variety of experience – all of which he extends to his clientele.
Bespoke hairdresser
Being a bespoke hairdresser has its advantages, particularly when it comes to exclusive styles, and as a result Joseph isn't your everyday, run of the mill stylist – he's a specialist in his field that is more than capable of creating unique aesthetics for his often famous clients.
That's not to say that he doesn't look after those that don't spend their lives in the limelight however; quite the opposite, in fact.
With a hair and beauty salon open for business in the heart of Sydney, Joseph and his team focus on providing the highest quality hair care services to their clients, all backed up by years of experience and knowledge in the field.
What makes Joseph and his hair extensions so unique?
Perhaps one of Joseph's most appealing services is his world-class hair extension application. Unlike so many of his competitors and other experts; Joseph and his team obtain their extensions from the most natural source imaginable – the human head.
Each extension is made from human hair and that's what makes his products and services so unique.
Synthetic hair extensions
Although synthetic extensions can often be suitable to some extent, they often lack the realism, natural highlights and the physical touch that real hair does.
And thanks to Joseph's early experience in one of the region's largest salons – his clients can rest assured that they are in some of the most knowledgeable of hands, all whilst enjoying the highest quality, most effective hair care treatments imaginable.
About Joseph
Joseph Mourad doesn't just specialise in hair extensions however, he also offers an incredible variety of hair care treatments including cutting, stylish, colouring and much more in between. When it comes to enjoying world class results with a fair price and a friendly expert – his salon could well be the ideal place to look after your needs.
Author:Denis Mackenzie